Wilna Ellis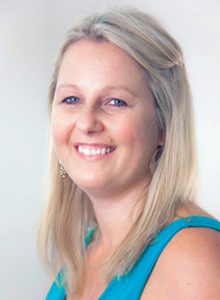 I obtained my BSc Physiotherapy honours degree from Stellenbosch University in 1999.  I started working in a private sports injury practice where I was working alongside the official physiotherapist of the Eastern Cape Rugby Union.  Working with elite professional rugby players you really learn to diagnose correctly and treat effectively because every moment off the field counts and they cannot afford to play with an injury.  This is where I realised the importance of finding the true root cause of the problem and the importance of working together as a team to resolve the problem.  In elite sport (as in life) it is extremely important to manage the injury correctly and communicating between all the different medical team to achieve the best possible outcome for the player.   It is fast, furious and so much fun!
Sport has always played an important role in my life, so it wasn't long until I became the official physiotherapist of the Eastern Cape Netball Team (Provincial), EP Technicon team and the Crusaders Rugby team and even worked with Border Rugby and Cricket for a few months.
In 2001 I decided to venture abroad and experience the joys and challenges of the NHS for myself.  I was fortunate to be able to start working for a well know sports physiotherapy clinic in the city on a part time basis at the same time.  In 2003 I bid the NHS farewell and focused on my private practice roll.  Through the years I build up a client list in the city of London, I managed a private practice and was lead physiotherapist and mentored junior physiotherapists.
In August 2013 I started Wilna Ellis Physiotherapy in Orpington and in September 2016 opened a branch in the City of London.
I love what I do. I get a real buzz out of solving problems, especially that challenging injury that stubbornly refuse to get better.  I understand sport, the love for it, the heartache of injuries, the pain to get back to your fitness level, the frustrations of repetitive injuries.  I played netball, tennis, volleyball (London League 1st division), ran half marathons and triathlons and I worked with elite rugby players, cricketers and netball players.